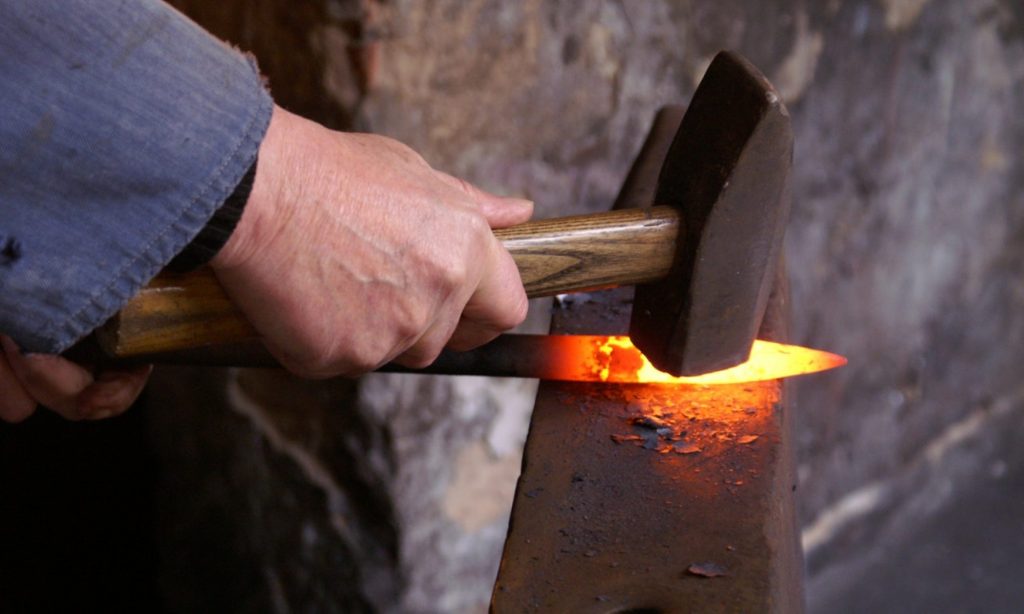 As I walk through my own journey, trying to yield to God's Holy Spirit, I am seeing in me the self-determined man trying to contend with all that is in my path. In this contention, I am still confounded by the realization that as I gather my tools around me to tutor my apprentice, I myself have adopted shortcuts and methods that are not the signs of a master craftsman.
As I train my student, I am keenly mindful that I must not only avoid illustrating to him the shortcuts, but warn him against adopting them as well.
This is no clearer to me that in the process of making decisions. I have come to realize that I sometimes rely on accumulated wisdom and forgo an important step in the process of decision making; that step is asking my master for help.
I must stay conditioned to asking God for His assistance and insight as I ponder the simple to the complex. Why do I not do this as much as I should? I don't know really, other than being self–determined and too impetuous—oh, and a sinner.
"Seek the LORD while he may be found; call upon him while he is near let the wicked forsake his way, and the unrighteous man his thoughts; let him return to the LORD, that he may have compassion on him, and to our God, for he will abundantly pardon.
For my thoughts are not your thoughts, neither are your ways my ways, declares the LORD.
For as the heavens are higher than the earth, so are my ways higher than your ways and my thoughts than your thoughts.
"For as the rain and the snow come down from heaven and do not return there but water the earth, making it bring forth and sprout, giving seed to the sower and bread to the eater, so shall my word be that goes out from my mouth; it shall not return to me empty, but it shall accomplish that which I purpose, and shall succeed in the thing for which I sent it.
(Isaiah 55:6-11 ESV)
Look carefully then how you walk, not as unwise but as wise, making the best use of the time, because the days are evil. Therefore do not be foolish, but understand what the will of the Lord is. And do not get drunk with wine, for that is debauchery, but be filled with the Spirit, addressing one another in psalms and hymns and spiritual songs, singing and making melody to the Lord with your heart, giving thanks always and for everything to God the Father in the name of our Lord Jesus Christ, submitting to one another out of reverence for Christ. (Ephesians 5:15-21 ESV)
Note to self: Sharpen your tools, hammer out defects, reexamine your methods and definitely pray before your next lesson to your apprentice.